Home
Meetings
Calendar
Committees
Volunteers
Newsletters
Fundraising
Fund Run
Box Tops
Membership
Student Directory
Legislative
Teacher Grant Request
Mukilteo Elementary
Our next meeting will be in September - see you then!



Current Volunteer Needs available for sign up on Sign Up Genius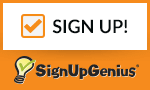 We're getting ready for an exciting new fundraiser this fall - a kindness campaign called Kindness Matters. We picked this new fundraiser because being KIND matters!
This year we are partnering with Raise Craze – a program that will enable our kids to thank their donors by paying it forward with an act of kindness!! ​For each donation that they receive, they will perform a simple act of kindness of their choice as a way to BE THANKFUL for the support they receive.

We picked this fundraiser in an effort to get more of our students involved, while teaching the value
of gratitude and paying it forward in the community. We believe that this will not only shape the
character of our students, but will also allow everyone, regardless of their ability to raise money, to
participate.

Right now, we're seeking corporate sponsors for our Kindness Matters campaign. We'd love your support in our quest to make Mukilteo Elementary School even better. You can make a donation in any amount and we are happy to provide perks for your business at the following levels. Mukilteo serves 600+ students with over 1,300 parents and caregivers all eager to support local businesses that care about our school community.

For more information on becoming a corporate sponsor during our Kindness Matters campaign, please see this brochure.




Open Hour will be Tuesday, September 5th, from 11:00am-12:00pm

Come find your classroom, meet your teacher and drop off school supplies.
We'll also be hosting a meet the new principal event immediately following Open Hour, from 12:00-12:30pm.
Hope to see you there!

Sign up for PTSA newsletters for important back to school updates.
We use MySchoolAnywhere to send our emails, and provide a secure student directory.
Click here to sign up!